GCCU is proud to announce it's now a part of the Xtend Shared Branching network. You now have access to over 195 Credit Union branch locations! For a list of partner Credit Unions, visit the Xtend listing at https://search.xtendcu.com/
CU HERE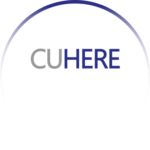 GCCU is now partnered with CULIANCE's ATM network CUHERE. Members may now enjoy 30,000 surcharge-free ATMs that are a part of the network. To find the closest one to you check out this link.
Discounts
Lovemycreditunion.org was created in 2005 to educate consumers about how credit unions are different than banks. Not only do credit unions offer better rates and lower fees, they've also started a program called Love My Credit Union Rewards. Through this program, members can receive discounts on anything from a new car to wireless service. To learn more about the many discounts available, go to lovemycreditunion.org today!
Coin Machine 
Do you have a ton of change sitting around at home? No time to roll it yourself? Bring it to either branch location and use our new Coin Machines! All coin must be clean and no foreign currency will be accepted.
Charge:
4% for members
8% for non-members
Money Orders and Cashiers Checks 
Do you have bills to pay but do not have a checking account? The credit union's money orders and cashiers checks are the perfect way to go. Money orders are only $1.50 and cashiers checks are $2.00. Stop in today.
Notary Public
Do you need a notary? Come in to our Alma or Ithaca branch today and see Melissa, Rob, or Katina.
Insurance
The credit union has partnered with TruStage Insurance Products. As a credit union member, you are eligible to receive a $2000 accidental death and dismemberment insurance policy. This is a member benefit and is free of charge. If you are interested in this coverage contact TruStage at 1-855-612-7909.