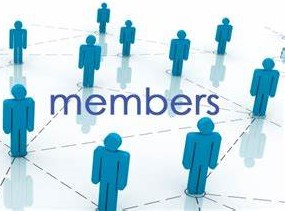 Letter to the Membership
Published
To All of Our Valued Members:
Please allow me a few minutes of your time, as I would like to discuss the topic of wearing face coverings in our branches. With the health and safety of our team and our members being of the utmost importance, and as well as following state and local guidelines, mandates and recent Executive Order requiring face masks in public, we are requiring all of our members to wear a proper face covering while in our branches.
Very early on in the pandemic, our team was deemed Essential Workers by the states we operate in. As such, they have been on the frontlines serving our 6,500 members since COVID-19 became prevalent in early March. They have bravely carried out their duties to ensure our members could continue to cash their checks, pay their bills, get replacement debit and credit cards, make cash withdrawals and deposits, obtain loans, and keep our ATM's stocked with cash. Most importantly, they continue to be here to help those members who need loan payment deferments and other support due to layoffs and job loss. I thank each and every one of them for their continued service to our members.
Thank you to all of our members, as well, for your patience and understanding as we transition through this unprecedented time. Together we will continue to get through this!
I cannot think of a single person who enjoys wearing a face covering, including myself. However, I wear one because it is the very least I can do to be respectful of the health and well – being of others who continue to serve the public.
I respectfully remind you, if you are visiting one of our branches, please wear a face covering. If you choose not to wear a face covering or are unable to wear one, we welcome you to use the drive-thru, which is available in Alma and Ithaca. We also have many convenient electronic methods to choose from that you can access from our website.
From myself and the entire credit union team, thank you for your cooperation and we look forward to serving you and helping you with all of your financial needs.
Sincerely,
Brenda L Miller
CEO Gratiot Community CU